Bee: A Peek-Through Picture Book by Britta Teckentrup
ISBN-13: 978-1524715267
Publisher: Doubleday Books for Young Readers (January 31, 2017)
Age Range: 3 – 7 years
Grade Level: Preschool – 2
WorldCat Permalink: http://www.worldcat.org/oclc/970661324
My Goodreads Rating: 4 out of 5 stars
Summary and Thoughts
When I was on a mission for my youth services class the other day looking for nonfiction read-aloud books, I ran across this beautiful book.  I love all things bees and honey, so I had to check this one out.  This is a very introductory level book about bees but would make for a perfect read-aloud.  The author uses simple, rhyming text to tell the story of one little bee's daily travels as it goes about pollinating our world.  What is most appealing to me about this book is the artwork.  I really adore Teckentrup's vivacious and vibrant artistic style and will definitely be on the lookout for more of her books!
Nonfiction Read-alikes and Recommendations:
Give Bees a Chance by Bethany Barton
Are You a Bee? (Backyard Books) by Judy Allen
Bee Dance by Rick Chrustowski
The Bumblebee Queen by April Pulley Sayre
Up in the Garden and Down in the Dirt by Kate Messner
Tree: A Peek-Through Picture Book by Britta Teckentrup
Extension Idea: 
Have your children get involved with The Great Sunflower Project! They can help plant sunflowers and watch for pollinators.
Here is this organization's statement:
"People all over the country are collecting data on pollinators in their yards, gardens, schools and parks. Together, we take counts of the number and types of pollinators visiting plants (especially sunflowers). We have been gathering information on pollinator service since 2008, and now have the largest single body of information about bee pollinator service in North America". (http://www.greatsunflower.org/node/1000010)
For additional Information about bees check out these websites: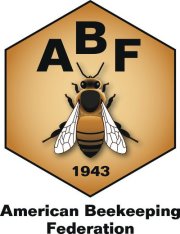 http://www.abfnet.org/?page=16


https://www.natgeokids.com/za/discover/animals/insects/honey-bees/
Here is a 2-minute video from National Geographic Kids showing children learning about the importance of bees.